Presales
The Keary
The Keary marks the final phase of Wesgroup's vision for a vibrant master-planned community. Residential living in Brewery District comes complete with the quintessential neighbourhood for work, leisure, transit, full amenities and health care.
The Amazing Brentwood by Shape - TOWER 5
✨ Tower 5 - The latest addition to The Amazing Brentwood by Shape ✨⁠
⁠
Brentwood is rapidly becoming one of the most modern urban centres in the Greater Vancouver Regional District. It is a hub for shopping, culture, and local entertainment. Interested in living right above this shopping district & Skytrain station at Tower 5?⁠
⁠
Tower 5 consists of 53 floors, with over 500 luxurious residences, featuring state-of-the-art amenities and much more! Don't miss this extraordinary opportunity to own in The Amazing Brentwood and live right above this dynamic shopping district & Skytrain station at Tower 5!⁠
⁠
Spots fill up quickly. Call/text now to book! ⁠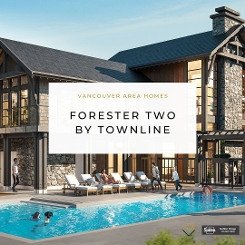 Forester Two by Townline
Exclusive Preview Day at Forester Two by Townline

Welcome home to your natural retreat. Featuring 3 to 4 spacious mountain-modern townhomes nestled in the natural wilderness of Burke Mountain in Coquitlam, ranging from 1,533 to 1,893 sq.ft. of living space.

Playing off its gorgeous mountainside
surroundings, complete with an unrivalled trail network and access to Pinecone Burke Provincial Park, this stylish collection of townhomes offers Whistler-inspired craftsman architecture with distinctive gable, stone and wood detailing.
Forester offers enviable amenities to residents, including an outdoor pool, fitness centre, yoga studio, billiards & game lounge, and much more!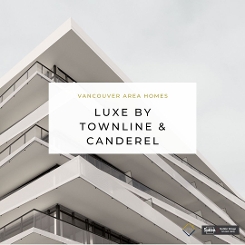 LUXE by Townline & Canderel
Luxe offers 363 intelligently designed 1, 2 & 3 bed homes with highly liveable layouts & thoughtful design. It holds over 8,000sq.ft. of indoor amenities & over 31,000 sq.ft. of outdoor amenity space.

Located at the Corner of Lansdowne and No.3 Rd - Luxe situated directly across the street from Lansdowne SkyTrain Station, steps to Lansdowne Centre Mall. It's also nearby Top Education Institutions - Kwantlen Polytechnic University, BCIT - Aerospace Technology, Trinity Western University, & the Wilson School of Design.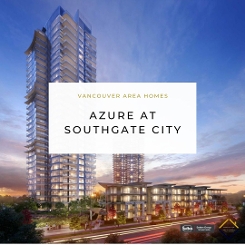 Azure at Southgate City by LedMac
Azure at Southgate City by LedMac. This meticulously planned 60 acre community is located just steps from the Edmonds SkyTrain Station. Exclusive previews for our privileged clients have begun, and VIP sales will begin very soon! Contact me TODAY for priority preview opportunity & first-hand information!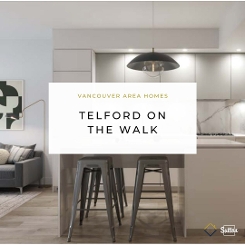 Telford on the Walk
Telford on the Walk offers a total of 332 residences, from studios to 1-3 bedrooms, sizes range from 411-1074 sq. ft
Each home has a spacious kitchen that includes an island topped with an engineered stone countertop, which incorporates shelving, prep space, and dining-style seatings.
It also includes extraordinary Amenities :
▪️ Concierge.
▪️ Car Wash.
▪️ Entertainment: Movie Room, Games Room & Karaoke Room.
▪️ Fitness Studio with Yoga Room.
▪️ Study Room.
▪️ Dog wash, outdoor dog run, and more!
Estimated completion is Winter 2024.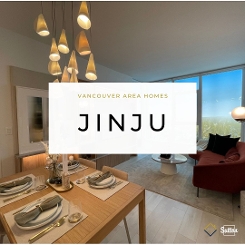 JINJU by Anthem
This 42-story residential tower is located just steps from the Burquitlam SkyTrain Station, in a quiet yet connected Burquitlam-Lougheed neighborhood in Coquitlam.

It offers a total of 387 elegant 1 to 3-bedroom homes starting from $449,900. 185 Homes priced under $549,900 and every home comes with 1 parking 1 locker.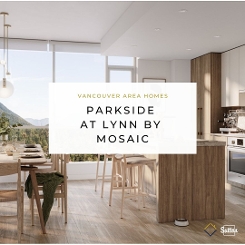 Parkside at Lynn By Mosaic
Nestled in a quiet residential area adjacent to a 17-acre park & a mature forest you'll find Parkside at Lynn By Mosaic.

It holds sophisticated architecture and design, inspired by European Mountain villages resorts and is ideally located just off of Mountain Highway, with a 5-minute walk to Lynn Valley Centre.
Offering over 400 residences, from generous sized one to three-bedroom apartment homes with the following features:

▪️ 9 foot ceilings with almost 8 foot windows
▪️ Super rationale, livable well - designed plans — Enormous dens, storage spaces and thoughtful features.
▪️ The 8,000 sq.ft. luxurious private Lynn Club includes an indoor pool, fitness centre and more!
Be a Future Homeowner in the Best Masterplan Community of North Shore.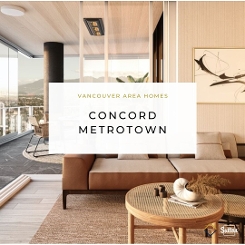 Concord Metrotown
With approx. 1400 homes, some nested in the tallest residential tower in Western Canada, this new community is intended to be the soul of Burnaby's transformation plan for a dynamic, sophisticated, and sustainable downtown.
The first release: 45-storey Central Tower offers 429 residences ranging from 1 bedroom to 3 + den layouts.
The First-Ever Indoor/Outdoor Solarium Design - balcony spaces in all homes designed with the latest technology that provides you with extra square footage and achieves a seamless indoor-outdoor living with the following built-in features for all-season use:

▪️Tiled Flooring
▪️Ceiling Light
▪️Ceiling Radiant Heater
▪️Wood-Look Ceiling Finish
▪️Retractable Full Height Glass Screen System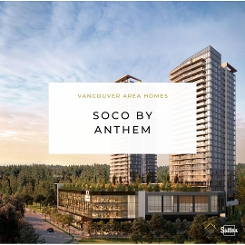 SOCO By Anthem
SOCO is a new condo and townhouse development by Anthem currently in preconstruction at 319 North Road, Burnaby. The development is scheduled for completion in 2024. Sales for available units priced from $325,900. Phase one of SOCO has a total of 494 units. Sizes range from 372 to 1292 square feet.
SOCO has access to everything you want at your fingertips within a six-acre master-planned community of 5 towers, approx. 73,000 sq. ft. of commercial and retail space, with direct access to residents-only amenities, on-site daycare and rapid transit.
Central Park by Bosa
Central Park House by Bosa. Imagine yourself living in a luxurious apartment, overlooking the vast beauty of Burnaby's most impressive urban park, Central Park.

Central Park House offers over 350 luxury residences from 1 bed to generous sized 2 bed + den homes with soaring 9' ceilings, starting from as low as $500,000's .

VIP previews are starting soon, contact us NOW for priority information, access and purchasing opportunities.