Vancouver Area Homes has a specialized team made up of decorators, stagers, mortgage brokers, inspectors, lawyers, contractors, and more that dedicate their time and efforts to both help and leave our clients satisfied with their buying and selling needs.
Selling Services
STAGING
Potential Buyers are looking for their next dream home. To stage a home means to showcase it to the best of its abilities. Vancouver Area Homes provides their clients with staging consultations explaining the best ways to feature their home assets and characteristics to potential buyers.
PHOTOGRAPHY & VIDEOGRAPHY
Getting professional photographs and videos taken of your property, is one of the most important things to get done. When clients see your property, the first thing they imagine is what it will be like living there, therefore the photos and videos need to impress them.
Vancouver Area Homes will enhance your listing with our professional Real Estate photography and videography.
DRONE PHOTOGRAPHY
Having a drone footage creates a video experience unlike no other. Well captured drone shots, not only look incredibly professional, but they can generate a sense of amazement and interest from your clients showcasing the property's exteriors, neighbourhood, landscapes, and views. Leaving a cinematic feel to the listing.
With the help of the latest drone technologies and the best professionals in the industry, Vancouver Area Homes provides our clients with the best drone footage in the industry.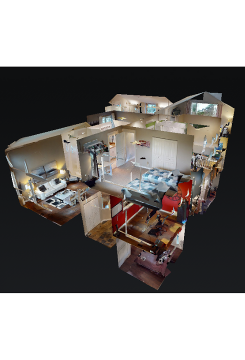 VIRTUAL TOUR TECHNOLOGY
Given the current world condition, it is important to stay safe, protect those around you and take responsible actions towards our global situation.
It is also important to progress with the latest technological trends.
That is why Vancouver Area Homes is proud to give our clients the possibility of having Virtual Tours of their property. A Virtual Tour is a type of technology that allows a person to experience a location remotely. This means our clients will be able to visit your property virtually and experience the surrounding even without being there.
FLOOR PLANS
Floorplans help buyers visualize your property. Whether they want to know more about the building area, locate features that are unseen in photographs or maybe visualize their own furniture in their potential new home, Floor Plans are the way to do so.
MARKETING
As soon as you list your home with Vancouver Area Homes, your property will enter the Multiple Listing Service® (MLS®) database. Other agents can immediately access your property information by computer.
Your property will also be included in any printed promotional content such as brochures that are used for Open Houses as well as mail pieces that are sent directly to potential buyers.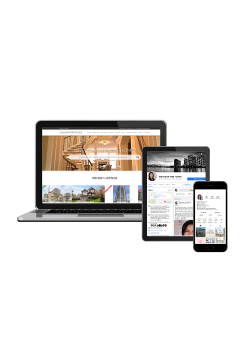 DIGITAL MARKETING
Social Media is currently the strongest marketing tool in the world, allowing us to have a constant and current reach with existing, new, and prospective clients. Vancouver Area Homes uses an outlined detailed strategy to meet and engage with prime buyers through various Social Media Channels, as well as through Digital Advertising.